Foreign Secretary speaks to new French Foreign Minister
Foreign Secretary William Hague today spoke to the new French foreign minister, Laurent Fabius. He congratulated Mr Fabius on his appointment and wished him well in his new role.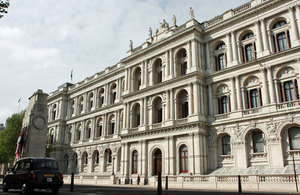 The Foreign Secretary reiterated that the UK-French relationship was closer than at any time since World War II and that he hoped this partnership would continue under the new French government.
Mr Fabius, who is a member of the Franco-British Colloque, agreed that the relationship was excellent and made clear that France intended very close co-operation with the UK, including on issues such as defence and nuclear.
Published 17 May 2012