Foreign Secretary "shocked" at attack against Algerian Military Academy
Foreign Secretary William Hague offers sincere condolences to the families of those killed in the attack on 26th August.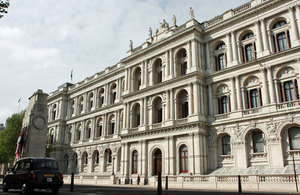 Following the attack against the military academy in Cherchell, the Foreign Secretary said:
"I was shocked to hear of the terrorist attack on the Algerian Military Academy in Cherchell on 26 August in which many were killed and injured. I condemn this brutal and callous attack. The timing, at exactly the point when the officers were about to sit down to iftar (breaking of the fast), demonstrates that these terrorists have absolutely no regard for human life nor respect for Ramadan.
"The UK stands steadfast with Algeria in its fight against terrorism and I would like to send my sincere condolences to the families of those killed in the attack and to the Algerian government and people."
Published 27 August 2011