Foreign Secretary says Tunisian interim government needs to "deliver on its commitments"
Foreign Secretary William Hague made a further statement today about the the situation in Tunisia and the progress of the interim government.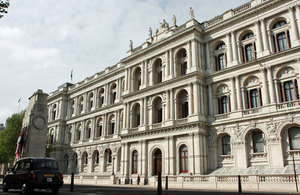 The Foreign Secretary said:
"I continue to follow events in Tunisia closely. Last week I reiterated the need for the aspirations of the Tunisian people to be met.
I welcome the decision to include more independent figures in the interim government as an effort to respond to the Tunisian people's calls for a government which truly represents their aspirations for fundamental change.
It is important that the interim government now works rapidly to deliver on its commitments in order to show that the political change Tunisians have demanded is irreversible.
We will continue to support Tunisia as it moves to hold free and fair elections in which all Tunisians can take part."
Published 1 February 2011