News story
Foreign Secretary pays tribute to journalists, bloggers and media organisations
To mark World Press Freedom Day today, Foreign Secretary William Hague has given a statement.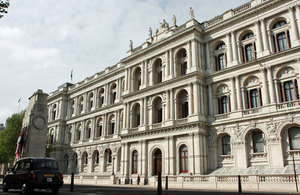 Foreign Secretary William Hague said:
"Today we remember those working to report the truth or to represent different views around the world. I pay tribute to the journalists, bloggers and media organisations that play such an important role, often at great personal risk in countries with widespread press censorship and restrictions on freedom of expression. They have made history during recent events in the Middle East, giving ordinary citizens a voice despite media restrictions and repression of journalists.
"The events in the Middle East demonstrate an important lesson - that restricting the media and seeking to ignore popular concern does not work. Governments need to respond to legitimate aspirations with reform not repression. Encouraging an open and effective press will only help improve the environment for long-term social, political and economic stability."
Published 3 May 2011