Foreign Secretary meets Japanese Prime Minister
William Hague met Prime Minister Kan, underlining his commitment to a strengthened UK-Japan relationship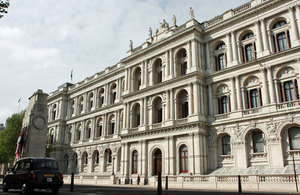 William Hague called on Prime Minister Naoto Kan on 15 July.
He underlined his commitment, and that of British Prime Minister David Cameron, to deepening and broadening the UK-Japan relationship. Both governments share key foreign policy priorities, including on building security and stability in Afghanistan, overseas development assistance and non-proliferation, working together closely.
The existing close investment and trade relationship between the UK and Japan, with 1200 Japanese companies investing in the UK and billions of dollars of trade between the two countries, was a powerful base with which to expand UK-Japan and EU-Japan trade and, through cooperation, to increase economic opportunity.
Search the news archive
Published 16 July 2010