News story
Foreign Secretary expresses concern over UK national denied entry to Hong Kong
Benedict Rogers, a UK citizen, was denied entry by immigration authorities in Hong Kong on 11 October.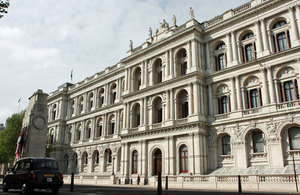 Foreign Secretary Boris Johnson said:
I am very concerned that a UK national has been denied entry to Hong Kong. The British Government will be seeking an urgent explanation from the Hong Kong authorities and from the Chinese Government.

Hong Kong's high degree of autonomy, and its rights and freedoms, are central to its way of life and should be fully respected.
Further information
Follow the Foreign Secretary on Twitter @BorisJohnson
Media enquiries
Email newsdesk@fco.gov.uk
Newsdesk 020 7008 3100
Published 11 October 2017