Foreign Secretary congratulates new President of Somalia
The Foreign Secretary spoke to Somalia's new President Hassan Sheikh Mohamud on 11 September 2012.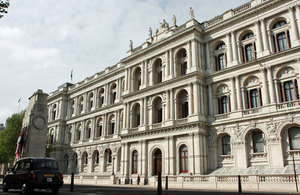 The Foreign Secretary congratulated President Hassan Sheikh on his election. He assured him of British help and support both as the new Somali government is formed and beyond in seeking to create peace and stability in Somalia. President Hassan Sheikh thanked the Foreign Secretary for the work done by the United Kingdom this year in pushing forward the progress made in Somalia.
The Foreign Secretary invited President Hassan Sheikh to visit the United Kingdom.
Published 12 September 2012