Foreign Secretary congratulates Jamaica on 50 years of independence
Foreign Secretary William Hague has congratulated Jamaica on a significant milestone, as the country marks 50 years of independence.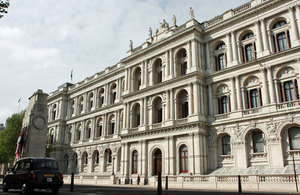 "I congratulate the Government and people of Jamaica on the 50th Anniversary of their Independence. This is a significant milestone for Jamaica, for the Caribbean and for the Commonwealth.
"During the Olympic Games, Jamaica House has been providing a home from home for Jamaican athletes and fans, and providing people in the UK with an insight into Jamaican life and culture. This demonstrates yet again the extremely strong relationship that exists between our countries, and the shared history, culture and values that bind us together. I encourage people to visit Jamaica House to celebrate these links and to join in the Jamaican celebrations."
Published 6 August 2012