Foreign Secretary comments on parliamentary elections in Algeria
Foreign Secretary William Hague has congratulated the people of Algeria on the conduct of the elections and the progress they represent.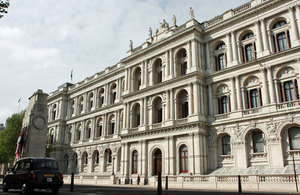 Speaking today following the Algeria parliamentary elections, he said:
"I congratulate the people of Algeria on the conduct of these elections and welcome the Algerian government's decision to allow EU observers for the first time. Over the past sixteen months people across North Africa have clearly expressed their desire for greater openness and accountability, and it is encouraging that the Algerian authorities have responded in this positive way. I particularly welcome the greater representation of women in the new parliament, in line with Algeria's recent reforms.
"I hope this progress will lead to further reforms in the forthcoming discussion of constitutional change, and in the run up to the local elections later this year and the Presidential elections in 2014. The UK has a good relationship with Algeria and I am confident that British Parliamentarians will seek to further strengthen ties with their newly elected Algerian counterparts."
Published 12 May 2012