Foreign Secretary calls murder of British aid worker 'deplorable'
Dr Karen Woo was among a group of health workers murdered in Afghanistan.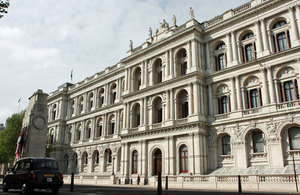 The Foreign Secretary William Hague said:
"We can confirm the murder of a British female doctor in Northern Afghanistan. She was killed with a number of other health aid workers.
This is a deplorable and cowardly act which is against the interests of the people of Afghanistan who depended on the services she was bravely helping to provide. Our thoughts are with her family and friends at this tragic time."
Published 8 August 2010