News story
Foreign Secretary appoints new interim Special Representative for Climate Change
Foreign Secretary announces Rear Admiral Neil Morisetti as his interim Special Representative for Climate Change.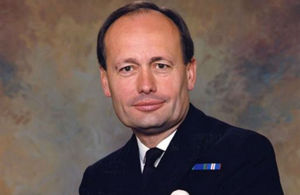 The Foreign Secretary is pleased to announce the appointment of Rear Admiral Neil Morisetti to act as his interim Special Representative for Climate Change.
Foreign Secretary, William Hague, said:
"Climate Change continues to be one of the greatest challenges of the 21st century and a successful response remains a central objective of UK foreign policy. Much has been achieved but there is still more to be done if a global climate agreement is to be signed by 2015.
"The appointment of Neil Morisetti, who will be able to draw on the experience he has gained over the last three years as the UK Government Climate and Energy Security Envoy, will be key to ensuring that I, and the Foreign and Commonwealth Office, are at the forefront of encouraging governments, business leaders, economists, financiers and civil society around the world to make strategic choices in favour of low carbon growth, underpinned by legally binding emissions reduction targets: I look forward to working with him."
Neil Morisetti said:
"I consider myself very privileged to fill the role of the Foreign Secretary's Special Representative for Climate Change and relish the opportunity to continue the good work of my predecessor, John Ashton, in addressing what is one of the major challenges to global prosperity and security in the 21st century. It is absolutely essential that through diplomatic activity we work with all elements of society to ensure that by 2015 a global legally binding agreement, which addresses the risks posed by climate changed, is achieved under the auspices of the UNFCCC."
This appointment is for nine months and will ensure that the Foreign Secretary has a full time Special Representative in place while the Foreign and Commonwealth Office completes an open and external process to recruit a permanent candidate to the position.
Published 25 January 2013