Foreign Secretary appalled at ongoing violence in Yemen
Foreign Secretary William Hague condemned the Yemeni security forces' violence against demonstrators in Taiz, Hodeida and Sana'a in Yemen.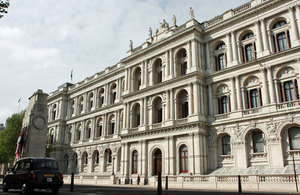 Commenting on the ongoing violence in Yemen the Foreign Secretary said:
"I am appalled by the reports of further deaths and casualties in Yemen on 4th and 5th April. I condemn the Yemeni security forces' indiscriminate violence against demonstrators in Taiz, Hodeida and Sana'a.
"In early March, President Saleh promised to maintain maximum restraint in the use of the Yemeni Security Forces in controlling peaceful demonstrations. We strongly urge him to keep that promise.
"As we have said before, the Government of Yemen should act urgently to respond to the legitimate demands of the Yemeni people for political change and move towards implementing much needed reform. A lengthy transition heightens the risk of accelerating political and economic instability and further needless violence. President Saleh should make clear he is ready to engage now in an inclusive process of political transition. Both the General People's Congress and the Joint Meeting of Parties should reach urgent agreement on a roadmap towards free and fair elections."
The Foreign Office advise British nationals in Yemen to leave now by commercial means.
Published 5 April 2011