Foreign Office Questions today in the Commons
The Foreign Secretary William Hague will be responding to Foreign Office questions in the House of Commons at 2.30pm today.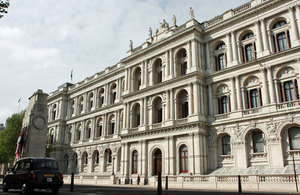 The Foreign Secretary, together with his Foreign Office Ministerial colleagues, will be answering questions on the work of the Foreign and Commonwealth Office. Areas that are expected to be covered include: Zimbabwe, the Kyrgyz Republic and Iran.
You can watch the parliamentary exchange live on the Parliament website. A transcript of the debate will also made be available after the session through the Hansard report.
Published 6 July 2010