Foreign Office Minister's visit to Egypt concludes
Minister for the Middle East and North Africa Alistair Burt discussed reform and UK support during his visit to Egypt.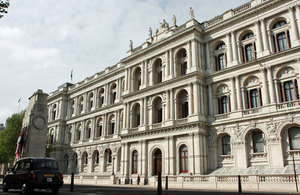 During the visit he met senior Egyptian officials including the Minister for Foreign Affairs Mohamed Kamel Amro and senior officials in the Arab League. He also visited the Grand Imam of Al Azhar and met political parties representatives.
The Foreign Office Minister also met members of the Egyptian business community. The UK and Egypt already have a strong relationship particularly in trade and investment, with the UK being the largest single foreign direct investor in Egypt.
Published 29 July 2011