Foreign Office Minister welcomes election of the President of the Republic of Moldova
Minister for Europe, David Lidington hopes the election will provide stability needed for progress on programme of reforms.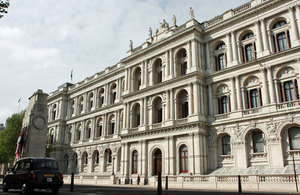 Mr Lidington said:
"I welcome the election by the Moldovan Parliament on 16 March 2012 of Mr Nicolae Timofti as President of the Republic of Moldova. I hope that Mr Timofti's election will provide the stability required for the Moldovan Government's ambitious programme of political, economic and social reforms to move forward and for further progress to be made in achieving a sustainable solution on Transnistria.
"Moldova is at an important stage in the development of its relationship with the European Union. The UK firmly believes that European Union membership should be open to all European countries interested, able and willing to meet the political and economic accession criteria. We will continue to work closely with Moldova to support its progress towards closer European integration."
Published 19 March 2012