Foreign Office Minister welcomes creation of the Linda Norgrove Foundation
The Linda Norgrove Foundation is a new grant giving trust which provides funding for women, families and children in Afghanistan.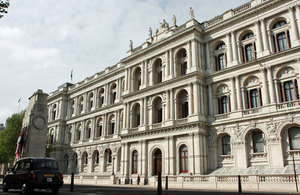 Following the announcement of the Foundation's creation, Foreign Office Minister Alistair Burt said:
"The decision announced today of the creation of the Linda Norgrove Foundation is testimony to the extraordinary generosity of spirit of John and Lorna Norgrove and the hugely significant contribution of Linda to the future of Afghanistan.
I warmly welcome this endeavour, which I hope will be well supported, to continue the work she did so well.
Linda's commitment to people with her heart, soul and life deserves to be an inspiration to others, and I am sure the Foundation's impact will be felt by successive generations of Afghan women and children.
The UK should be very proud of Linda and those like her who are changing the world for the better."
Published 29 October 2010