Foreign Office Minister offers condolences to victims of Missouri tornadoes
Minister for North America Alistair Burt has offered the UK's thoughts and prayers to all those affected by tornadoes in Missouri.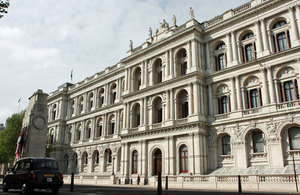 Speaking today, the Foreign Office Minister said:
"I offer my sincere sympathy and condolences to the families of those killed and injured in the devastating tornadoes that struck the State of Missouri on Sunday afternoon. I pay tribute to all those involved in the continuing rescue efforts for their courage and determination at this difficult time.
The United Kingdom and United States share an incredibly close bond. I know I join very many in the UK in offering my thoughts and prayers to all those affected."
Reports say at least 89 people have been killed and hundreds injured.
Published 23 May 2011