News story
Foreign Office Minister Hugo Swire expresses concern over execution in Indonesia
Foreign Office Minister Hugo Swire comments on the recent execution in Indonesia, the country's first since 2008.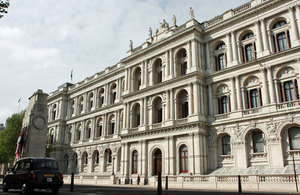 Foreign Office Minister Hugo Swire commented:
I was concerned to hear about the execution carried out in Indonesia on Friday 15 March. The UK opposes as a matter of principle all uses of the death penalty, whatever the crime committed. We have raised our opposition to the death penalty with the Indonesian government including at the highest levels. We note that the last execution in Indonesia took place in 2008, and we urge Indonesia not to carry out further executions.
Further information
Published 15 March 2013