Foreign Office Minister 'deeply saddened' by attack on church in Egypt
An explosion killed and injured worshippers at a church in the northern city of Alexandria yesterday.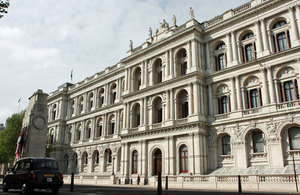 Commenting on the bombing, Foreign Office Minister Alistair Burt said:
"I am deeply saddened at the attack on the church in Alexandria which has claimed so many lives.
This attack on a minority community is, as President Mubarak and Al-azhar have already commented, an attack upon all.
At the start of a New Year the world must be increasingly vigilant against such attacks wherever they occur, remain united in promotion of common values of tolerance and stand against the terrorist philosophy of violence.
We send our sincere condolences to those injured and to the families of those involved in this attack."
Published 1 January 2011