Foreign Office Minister condemns violence in Yemen
Minister for the Middle East Alistair Burt has condemned the violence in Yemen on 29 May.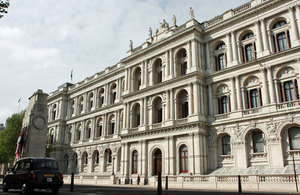 Speaking today the Foreign Office Minister said:
"I condemn in the strongest terms yesterday's violence in Ta'iz, which is reported to have killed twenty people, and injured many more. The Yemeni government and security forces must exercise restraint and fulfil their responsibility to protect the Yemeni people, and the fundamental rights and freedoms they are entitled to. They must hold to account those responsible for excessive use of force. The reach of international justice is long, and the regime should note this.
We and our partners in the Gulf region and elsewhere have repeatedly called on President Saleh to sign and implement the Gulf Cooperation Council Agreement. He must do this, if Yemeni lives are to be saved, and if the country is to have a chance of orderly transition.
I reiterate our clear message to British Nationals still in Yemen that they should leave immediately, while commercial flights are still operating. We cannot expect forewarning of any airport closures, and if the situation deteriorates, it would be extremely difficult for the British Government to assist its nationals in Yemen to reach safety. I cannot stress this too strongly. I ask those in the UK with friends, relatives and loved ones in Yemen to tell them to leave."
Published 31 May 2011