Foreign Office Minister condemns Lebanon bomb attack
Minister for the Middle East Alistair Burt has condemned a bomb attack on a UN patrol in southern Lebanon which injured several French peacekeepers and civilians on 9 December.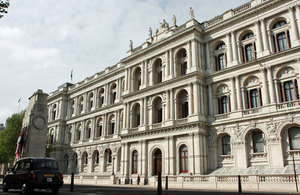 He said:
"I condemn this latest attack against a UNIFIL patrol in South Lebanon. My sympathy is with the injured and their families.
"Attacks on international peacekeeping forces that are working to build peace, security and stability in Lebanon are totally unacceptable and must stop. It is in the interest of all parties to ensure that UNIFIL is able to fulfil its duties unhindered. We urge the Lebanese authorities to investigate fully this attack and hold those responsible to account".
Published 9 December 2011