Press release
Foreign Office Minister condemns bombings in Lebanon
FCO Minister Alistair Burt condemns today's attacks in Tripoli, Lebanon and highlights the UK's strong commitment to supporting stability.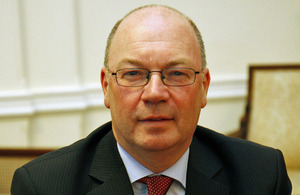 Speaking following the attacks in Lebanon today, Foreign Office Minister Alistair Burt said:
I condemn today's abhorrent attacks in Tripoli, Lebanon; my thoughts are with those who have lost friends and family as a result. It is important that the Lebanese authorities are given the support they need to investigate this attack fully and return calm to the streets of Tripoli.
Lebanon has fought hard to maintain peace and security in the face of regional pressures. I appeal to all the people of Lebanon to pull together, to resist attempts to divide, and to renounce this attack and focus on securing a prosperous future free from the threat of violence. The UK remains strongly committed to supporting stability in Lebanon.
Further information
Follow the Foreign Secretary on twitter @WilliamJHague
Follow the Foreign Office on twitter @foreignoffice
Follow the Foreign Office on facebook and Google+
Published 23 August 2013