Foreign Office Minister condemns bomb attack in Lebanon
Foreign Office Minister for the Middle East and North Africa Alistair Burt has commented on today's bomb attack in the city of Sidon in southern Lebanon, which injured members of a UN peacekeeping patrol.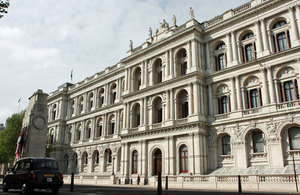 Foreign Office Minister Alistair Burt said:
"I am deeply concerned by reports of another attack against a UNIFIL patrol in South Lebanon. My sympathy is with the injured and their families.
UNIFIL plays a vital and positive role in maintaining peace and security in southern Lebanon through its mandate in support of UN Security Council Resolution 1701. It is in the interest of all parties to ensure that UNIFIL is able to fulfil its duties unhindered."
Published 26 July 2011