Press release
Foreign Office expresses concern about Hong Kong and welcomes offer of talks
UK urges parties to participate constructively in promised talks in Hong Kong.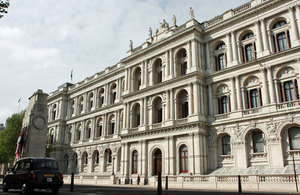 A Foreign Office spokesperson said:
The United Kingdom remains concerned about the situation in Hong Kong. We welcome the offer by the Government of the Hong Kong Special Administrative Region to open talks with student leaders to discuss constitutional development. We hope that all parties will engage constructively in dialogue.

As the British Government has made clear, it is important that Hong Kong citizens' fundamental rights and freedoms, including of assembly and demonstration, are respected, as guaranteed by the Sino-British Joint Declaration. We welcome the statement that the Hong Kong police will exercise maximum tolerance. It is also important that demonstrators continue to express their views peacefully in accordance with the law.
Published 2 October 2014