Foreign Office concerned by violence in Western Sahara
This follows reports of violence in Western Sahara, and the resumption of informal talks between the parties in New York.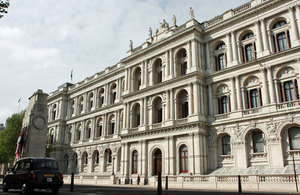 A Foreign Office spokesperson said:
"The UK is concerned by reports of violence and loss of life at the camps outside Gdiem Izik and in the town of Layounne. We are following the situation closely and are in contact with the Moroccan authorities.
The UK regards the political status of Western Sahara as undetermined. We remain committed to the United Nations Security Council position, calling for just, lasting and mutually acceptable political solution, which provides for the self-determination of the people of Western Sahara.
It is encouraging that the talks convened by Ambassador Christopher Ross were able to proceed."
Published 11 November 2010