Press release
Foreign Office comments on renewed US-Cuba ties
Minister Hugo Swire, in Cuba from 29 October to 1 November, welcomed the US and Cuban announcements made yesterday.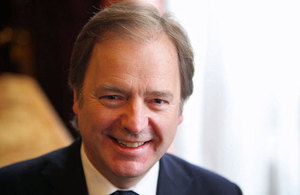 He said:
I very much welcome moves by the US and Cuba to normalise ties after 54 years. The decision to re-establish diplomatic relations is historic, and we congratulate both governments as well as those who have facilitated these important negotiations.

On my own visit to Havana last month, I saw first-hand that Cuba is changing. We welcome the advances made over the past few years, particularly in new economic freedoms, the release of political prisoners, and the easing of travel restrictions. We will continue to encourage further economic reform and progress on human rights, in line with the discussions I had on my visit. And we will look to build further on the progress we have made this year in our own bilateral relations.

I also hope yesterday's decision bodes well for Cuba's talks with the EU on a new Political Dialogue and Co-operation Agreement, which is another important framework for our co-operation.
Further information
On 11 December, the UK and Cuba reached agreement on repayment of Cuba's £8 million short-term debt to the UK. The deal will allow for the provision of short term insurance in support of British exports to Cuba.
Published 18 December 2014