News story
Forces' recovery centre pool complex under construction
The start of construction of part of a major centre for Service personnel recovering from conditions and injuries was marked this week.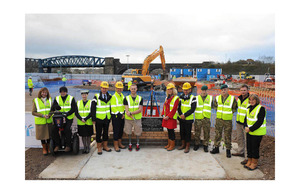 The foundation stone of the new Endeavour Centre at HMS Drake, part of the Naval Service Personnel Recovery Centre at HM Naval Base Devonport in Plymouth, was laid by the co-founders of Help for Heroes, Bryn and Emma Parry, and wounded Royal Navy and Royal Marines personnel who will benefit from the facilities.
The building, which is due to open next year, will house two pools - a hydrotherapy pool and a swimming pool with moving floor to reduce the depth. A separate block in the naval base, Parker VC, also under construction, will provide accommodation for families and users.
Bryn Parry said:
I am very excited by this event and will be even more delighted when it opens next year. It is a major step in the provision of a recovery centre for personnel from the RAF, Royal Navy, Royal Marines and Army who live in the South West. This builds on the services already provided under the Royal Navy Care Pathway.
The idea is that guys and girls who have been injured in Afghanistan, for instance, have a one-stop centre in the region they live. They will have been to hospital in Birmingham, then Headley Court, and then will recover in the region where they live.
He said the key was continuity of care when troops reach a plateau of recovery and then either stay in the Services or leave to become a civilian. They can retain the same training instructors and access the same services in or outside the Armed Forces for as long as they require. Mr Parry said:
This is all about through-life care, so for instance those recovering from injuries sustained serving their country will not have to travel all the way from Plymouth to the Midlands; they only have to come here.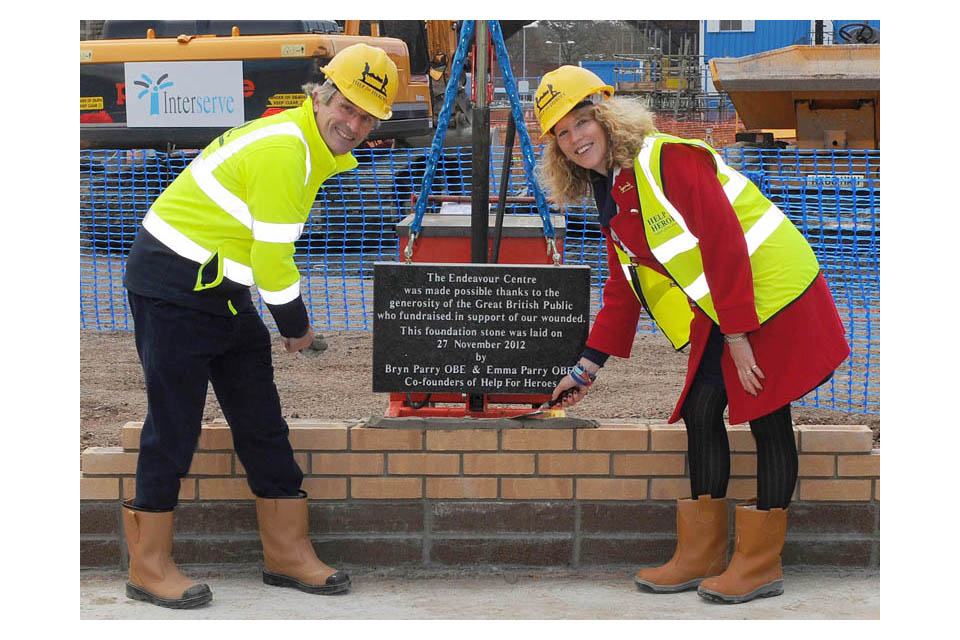 They can also deal with the same people they have come to trust for all aspects of their recovery whether in the Services or as civilians.'
He thanked the public for donating to similar centres and the Royal Navy, the MOD and all the partners involved.
The Endeavour recovery centre, replicated at Colchester, Catterick and Tidworth, is supported by a Help for Heroes £21m commitment and will be staffed and funded on an ongoing basis by Help for Heroes and the MOD.
When completed it will offer serving and veteran members of all three Services who have complex and long-term injuries and illnesses state-of-the art recovery facilities and adaptive accommodation.
Commodore Royal Naval Personnel, Commodore Ian Bisson, said:
I am delighted that this project is now entering its second phase. When completed, this facility will provide immense support to our personnel, offering them access to specialist services and state-of-the-art equipment.
I would like to take this opportunity to thank Help for Heroes for their ongoing support and commitment in ensuring this project achieves a successful outcome.
The event marks the start of the second phase of construction by Interserve, the international support services and construction group, of the Naval Service Recovery Centre at HMS Drake.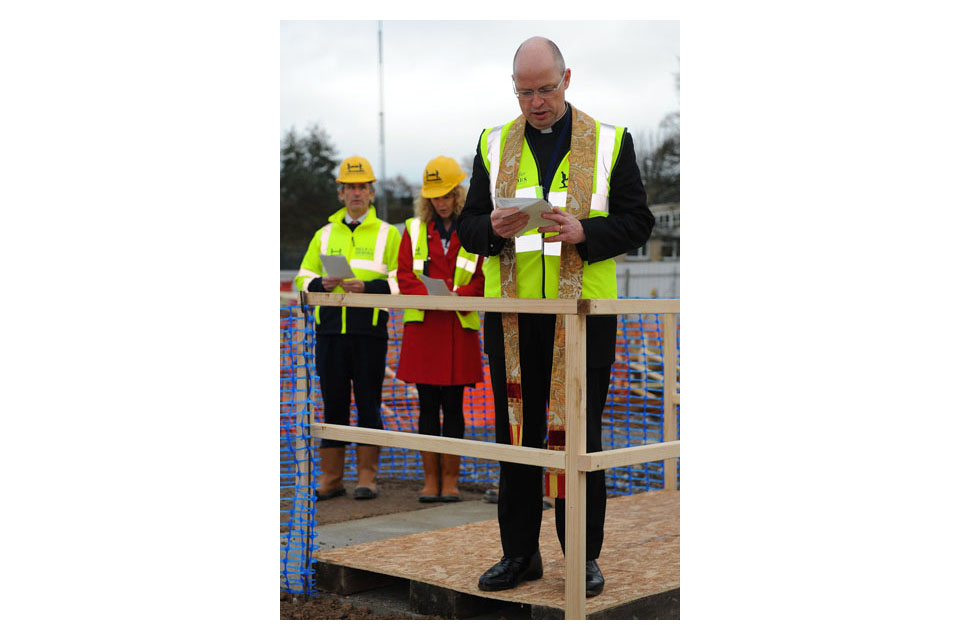 The Naval Service Recovery Centre at HMS Drake will consist of two purpose-built facilities: Parker VC, a specialist adaptive accommodation facility with 60 cabins including six family rooms, and the Endeavour Centre, a purpose-built recovery complex offering state-of-the-art rehabilitation equipment.
The Endeavour Centre will house specialist recovery services including the 25-metre swimming pool with an adjustable floor, a 25-metre sprung-floor gymnasium with fully adaptive cardiovascular equipment, a physiotherapy suite with purpose-designed clinical treatment rooms, and a hydrotherapy pool.
The facility will also house a revolutionary support hub which will give serving personnel and veterans access to specialist Service charities and agencies in a single location, ensuring that they are easily able to access the support they need.
Richard Ellis, Regional Director at Interserve, said:
It is an honour and a genuine privilege to be involved in the construction of the new Parker VC and the Endeavour Centre. To know that our efforts are going to benefit members of the Services who need such great support is extremely gratifying. Rarely is it so satisfying to be working on such a worthwhile venture.
Hasler Company at HMS Drake currently supports the recovery process, principally for the Royal Navy and Royal Marines through the Naval Service Recovery Pathway.
Related News
Published 6 March 2013