World news story
Football travel advice: Romania v Northern Ireland
From:

Part of:

Published:

10 November 2014

Last updated:

11 November 2014, see all updates
This was published under the 2010 to 2015 Conservative and Liberal Democrat coalition government
Advice for Northern Ireland fans traveling to Bucharest, Romania, for the match Romania v Northern Ireland on Friday, 14 November 2014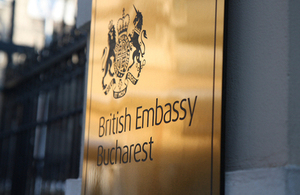 Advice for fans travel to Romania for Northern Ireland versus Romania on Friday 14 November 2014
Date: 14 November 2014
Venue: National Arena Bucharest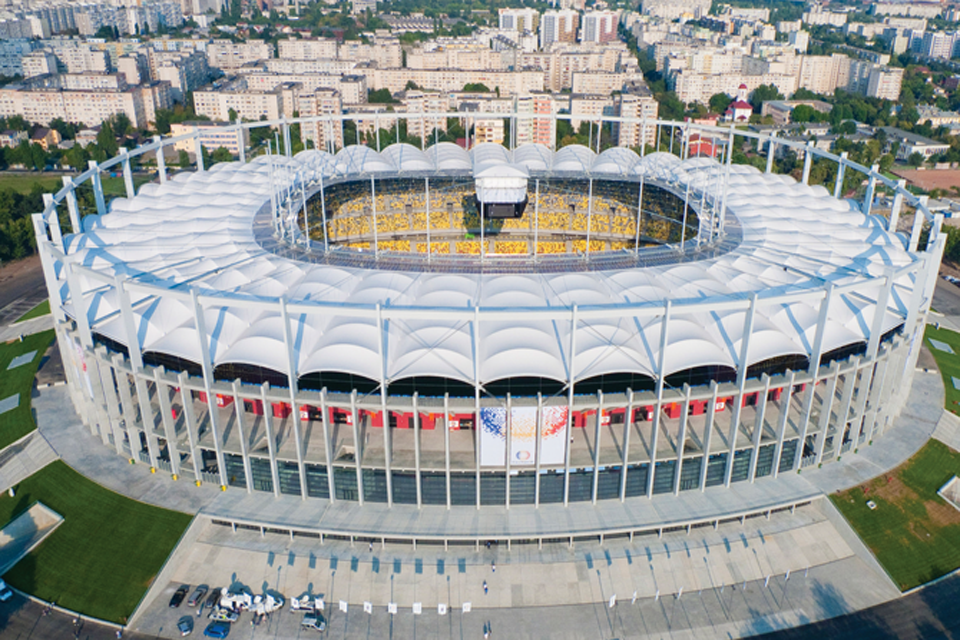 Kick off time: 2145hrs (local + 2hrs GMT)
As well as this advice, check out our travel advice for Romania
Passports and visas
you don't need a visa to travel to Romania, but your passport should be valid for the duration of your stay

remember to bring your European Health Insurance Card (EHIC) but also take out travel insurance, even if you're only going for one night - it could save you a lot of money if you get into difficulties

we advise football fans to leave their passports in the hotel safe and use another form of ID, for example a driving licence or a photocopy of your passport.
Getting to the stadium
The National Arena is a football stadium in Bucharest in the Lia Manoliu National Sports Complex. The address of the stadium is 37-39, Bulevardul Basarabia, Bucharest. You can find a map here
On the day of the match coaches will be provided to transfer the visiting fans to and from the stadium free of charge. The coaches will depart from near the Europa Royale Hotel on Franceza Street which is the Northern Ireland fans recommended meeting point. Coaches will start to depart from 1700 hrs (local time).
If you decide not to use the free transport to get to the stadium there are two options by public transport:
to get to the National Arena from the city centre you can use Bus 104 from Piata Unirii 1 bus station for 8 stops to Maior Coravu bus station, route map here.

or you can use Tram 40 from Piata Sf. Vineri for 10 stops to Sos. Iancului tram station, route map
You can find details of public transport in Bucharest here
Yellow taxis in Bucharest should list prices on the side of the vehicle and display a company name. There are frequent reports of foreign visitors being overcharged by taxi drivers.
At the match
The recommended meeting point for the Northern Ireland fans is Str. Franceza, near the Europa Royale Hotel and surrounding area pre match.
Northern Ireland supporters should enter the stadium from Tony Bulandra Street through Gate H. Seating will be in sectors 126, 357 and 358. You should arrive early to access the stadium and take extra time when entering and leaving the seating deck area.
Your tickets will be checked twice, firstly at the entrance to the National Arena and then at the turnstiles which are operated by barcode readers. Visiting spectators should expect to be searched prior to entering the turnstiles. Only national and club flags are permitted.
Banners, alcohol, professional cameras, guns, fire sources, fireworks, pyrotechnics, firecrackers, glass or plastic bottle, umbrellas, are not allowed in the stadium.
At the end of the match visiting fans may be held back for up to 15 minutes.
Tips
no alcohol is allowed at the match. Fans who appear drunk will be refused entry. Drinking on the streets is not permitted and you could be fined 50 Euros

urinating in public is prohibited

loud shouting or singing after 10 pm is considered disorderly conduct and you may be arrested

all drug-related and sex offences are treated seriously, the age of consent 18

you should maintain at least the same level of personal security awareness as in the UK

you should also be alert to the risk of petty theft in Bucharest or other Romanian cities and for pickpockets and bag snatchers in crowded areas, particularly near exchange shops, hotels, on public transport (especially to the airport), main railway stations and inside airport terminals

organised attacks by groups, often including children, occur. The most common method is of distraction whilst several people, often the children, attempt to snatch watches and jewellery from pockets or from around the neck and wrist

it is not advisable to drink the tap water
Contact the British Embassy Bucharest:
24 Jules Michelet 010463 Bucharest, Bucharest
Tel: (40) (21) 201 7200 (also for out of hours emergencies)
Office hours: Monday to Friday: 0800 - 1300 and 1400 - 1600
For more information please visit our website
Emergency services number: 112
Further information
Document information
Published: 10 November 2014
Updated: 11 November 2014
Additions to the travel advice
First published.