'Food is GREAT': best of British celebrated at Downing Street
The best of British culinary talent will be on show at 10 Downing Street tonight, at reception to launch part of a campaign to promote Britain overseas.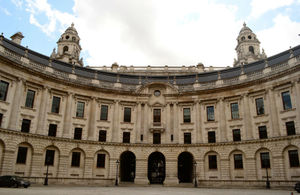 The best of British culinary talent will be on show at 10 Downing Street tonight, at a reception to launch 'Food is GREAT', part of the campaign to promote Britain to overseas business and holiday visitors.
Guests, including 150 of the most influential figures in the British restaurant and food industry, will gather on behalf of the Sustainable Restaurant Association, to celebrate the success of the industry and the key role it plays in attracting tourists and businesses to Britain.
The hospitality industry is worth around £46 billion to the UK each year and the guest list for this evening's event includes Tom Aikens, Prue Leith, and Rick Stein among others.
Prime Minister David Cameron said:
"I am hugely proud of Britain's food industry and we're launching food is GREAT to showcase what we have to offer. Our farmers produce some of the best quality food anywhere in the world with high welfare standards and excellent local produce. We've produced exceptional British chefs and attracted incredible talent from overseas and as a result you can find outstanding cuisine throughout the country. From sticky toffee pudding from Cartmel to oysters from Whitstable, salt marsh lamb from North Wales, or smoked salmon from Scotland our food is key to our cultural identity. British food showcases our heritage, openness, creativity and diversity."
Tourism Minister John Penrose said:
"From traditional fish and chip shops to gastro pubs and Michelin starred restaurants, the variety and quality of British food is incredible. And British chefs like Jamie Oliver, Angela Hartnett and Heston Blumenthal have taken the world by storm. Cliched perceptions about British food being uninspiring and underwhelming are now completely out of date. These days our hospitality and food industries are a key part of what attracts tourists to our country, and we need to celebrate all that is GREAT about them."
Food and Farming Minister Jim Paice said:
"British farmers produce outstanding food to some of the highest environmental and animal welfare standards in the world.
"With the Olympics in Britain just around the corner this is our chance to let people from across the globe know about the culinary delights they can enjoy thanks to our food and farming industries."
Mark Linehan, managing director of the Sustainable Restaurant Association, said:
"Food is GREAT and the Sustainable Restaurant Association share a common goal: to promote the excellence of British restaurants and British food. What better way of championing the very best in the industry than bringing them together at Number Ten.
"The SRA's mission is to help restaurants match diners' values by serving high quality, high welfare, locally sourced food, making UK restaurants global leaders in sustainability."
Patricia Yates, Director of Communications and Strategy at VisitBritain said:
"Today's visitors to Britain are able to enjoy some of the world's best dining experiences, whether in a gastro pub, pop up restaurant  or an establishment run by one of our top chefs. You can start the day with a full English breakfast and then sample the world's cuisine in one country - though saving space of course for a sinful afternoon tea and a proper pudding.
"The quality of our food and drink and its use in great local restaurants right across the price range means that Britain is gaining a global reputation for affordable excellence, as can be seen by our 117 Bibs Gourmand (for good cooking at moderate prices)  in addition to the 145 Michelin starred restaurants."
Notes to Editors
Press Enquiries: 020 7211 2210
Out of hours telephone pager no: 07699 751153
Public Enquiries: 020 7211 6000
Published 30 April 2012