Focus on victims to tackle antisocial behaviour
Focusing on victims and changing the attitudes of police and partners is the key to tackling anti-social behaviour, according to a Home Office report published today.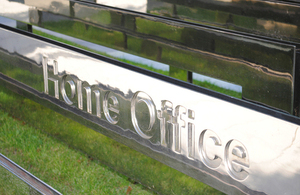 The report, 'Focus on the victim: Summary report on the ASB call handling trials', summarises the findings of eight police forces which trialled new approaches to handling calls from the public.
The forces which volunteered for the trials - Avon and Somerset, Cambridgeshire, Leicestershire, Lincolnshire, Metropolitan, Sussex, West Mercia and South Wales - designed their own projects and have reported some encouraging initial results.
These included better working relationships with other agencies, an improved service to the victim and the start of a shift in culture, with call handlers responding to the needs of the victim, rather than just ticking boxes.
Focus on the victim
Lord Henley Minister for Crime Prevention and Anti-social Behaviour Reduction said: 'The trials show some encouraging results and the difference a shift in attitude can make.
'The starting point must be the impact that behaviour is having on victims.  But there is much more still to do, which is why we are overhauling the whole system to put the needs of victims at the heart of our work to tackle this issue.'
The report also features detailed information about the individual projects to encourage other forces to consider introducing them in their local areas.
The call handling trials are just one element of the wider reforms of anti-social behaviour. The government will shortly be announcing the results of its consultation 'More effective responses to anti-social behaviour'.
Published 5 April 2012