World news story
Floods in Austria
Local weather authorities have issued serious weather warnings for heavy rain and risks of flooding.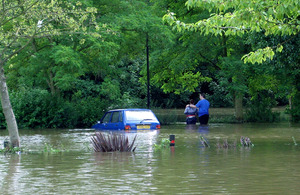 There has been widespread flooding in parts of Austria, particularly in Lower Austria, Upper Austria, Salzburg, Tyrol and Vorarlberg. Road and rail networks have been affected. Check with the local authorities or your travel company for the latest information.
Please check our local Travel Advice that will be regularly updated throughout the day or our Facebook site.
Published 4 June 2013