Heavy rainfall is causing flash flooding in southern Thailand. Other areas are also experiencing problems as a result of earlier flooding.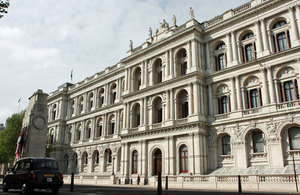 There is heavy rainfall and some flash flooding over the southern coast of Thailand (Andaman and upper Thai Gulf), with the city of Had Yai in Songkla province severely affected.
Several provinces in north-eastern, lower north and central Thailand have also experienced flooding, and road access to some areas is still a problem.
Check with the Thai Meteorological Department or your tour operator before travelling to these areas.
There is also a risk of flooding in areas along the banks of the Chao Phraya River (Bangkok's main waterway). You should monitor local news and follow the advice of local authorities.
For more information on local travel, see our travel advice for Thailand.
Published 2 November 2010