Government response
Flooding in Malawi
How the UK is providing support to those affected by the floods in Malawi.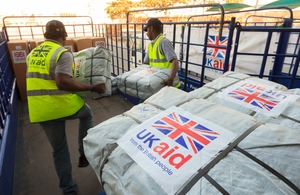 A DFID spokeswoman said:
"The close links between Scotland and Malawi mean that many people in Scotland will be particularly saddened to learn of the devastation being caused by the floods there.
"The UK's Department for International Development, working with the UN, has provided emergency assistance to those in need. Support from DFID's £3.8 million fund for disasters in Malawi is providing food and shelter to those affected by the floods. We are continuing to monitor the situation for potential further UK support.
"These efforts are complemented by others in Scotland including the Scotland Malawi Partnership. The UK government is also working closely with the Scottish government to provide advice on where their offer of support is best targeted."
Published 16 January 2015