The Government has today announced more detail on its plans for a new system of flexible parental leave to help parents balance their work and family commitments.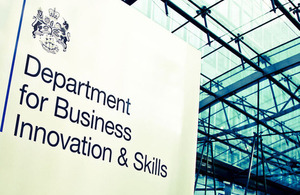 The Department for Business will be launching a consultation soon which will explore proposals for the design of a more flexible system of parental leave.
The consultation will also consider how best to extend the right to request flexible working to all employees.
Speaking at an event on contemporary parenting, the Deputy Prime Minister Nick Clegg set out principles that the Government wants the changes to embody:
Any new arrangement must absolutely maintain women's guaranteed right to time off in the first months after birth, paid as it is now; and must protect the rights of lone mothers.
The reforms must transform the opportunities for fathers to take time off to care for their children.
It must be possible for mother and fathers to share part of their leave, splitting it between them, in whatever way suits them best.
The new system must take into account the needs of employers and it must be simple to administer.
Deputy Prime Minister Nick Clegg said:
"Right now, most parents simply do not have flexibility they need. Despite the fact fathers can request flexible working, many feel reluctant to do so. There is still a stigma attached. And, when a child is born, men are still only entitled to a paltry two weeks of paternity leave. These rules patronize women and marginalise men.
"They're based on a view of life in which mothers stay at home and fathers are the only breadwinners. So in the coming weeks we will be launching a consultation on a new properly flexible system of shared parental leave, that we aim to introduce in 2015."
Business Secretary Vince Cable said:
"We want to help parents juggle work and family life and create a fairer and more family friendly society.
"We will consult fully with businesses on how best to proceed and we are conscious of the concerns of some companies, particularly SMEs - but I hope they will embrace our plans. More and more businesses are appreciating that family friendly workplaces are motivated and productive workplaces."
Links
Published 17 January 2011