Flexible changes to immigration rules for the brightest and best
Changes to immigration rules, to ensure UK remains the destination of choice for exceptional overseas talent, have been published.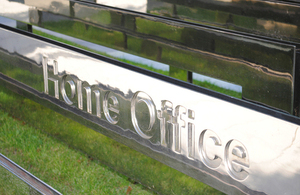 Responding to feedback from businesses, the government is extending the offer already available for highly skilled migrants to encourage the brightest and best global talent to come to the UK to work, invest and set up business.
Responding to business
Migrant workers entering the UK as Intra-Company Transfers - who are currently able to stay in the UK for five years - will now be able to stay for nine years if they earn £150,000 or more. This means that companies and manufacturers, who have told the government that they prefer to transfer senior staff to the UK for longer time periods, will be able to do so.
Immigration Minister Mark Harper said: 'The UK is open for business to the brightest and best migrants and today's changes will ensure we remain an attractive destination for global talent.
'The government remains committed to supporting a private sector-led economic recovery. At the same time we continue to cut out abuse of the immigration system and remain focused on bringing net migration down from the hundreds of thousands to the tens of thousands.'
Improving flexibility
Other changes will allow skilled workers the flexibility to travel in and out of the country as part of their job, without it counting against them when it comes to applying for settlement in the UK. From December migrants can be absent from the UK for up 180 days per year without it affecting their application to stay permanently in the UK, provided the absence is for a legitimate reason.
There will also be a slight amendment to the 12 month 'cooling off' period, introduced earlier this year for skilled workers. Previously a skilled worker who had worked in the UK could not return to take up another job offer for 12 months from the end date of their visa, even if they left the UK before their visa expired. This meant a small number of migrants had to wait longer than 12 months before re-entering the UK.
As such, some businesses and employers called for more flexibility in the way the 'cooling off' period is applied. Therefore, from mid-December the 12 months will be counted from the day a worker leaves the UK, regardless of when their visa is due to expire, providing they can show when they left the UK and that they have not returned to work here since.
And entrepreneurs will no longer have to display a higher level of English than those migrants entering the UK via other routes.  
Published 22 November 2012