More rain is predicted in areas of France affected by flash flooding yesterday. Local authorities are recommending against travel to Draguignan for the time being.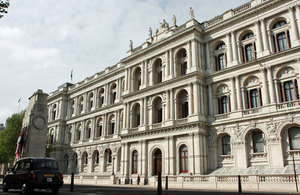 Storms caused flash flooding in the south east of France yesterday and early this morning, resulting in a number of fatalities and severe storm damage to many areas.
The British Consulate in Marseille is providing consular assistance and the British Consul and Vice-Consul are visiting the French Crisis centre at the Prefecture of the Var region in Toulon. Two officers from the British Consulate in Paris are travelling to lend support to their Marseille colleagues. Officers are in regular contact with the crisis unit at the Prefecture of Var and are keeping in touch with British nationals who have been hospitalised.
If you are concerned about a friend or relative who may be in the affected areas and require consular assistance please contact the FCO in London on 020 7008 1500.
The French Met office is predicting more rain tomorrow in the same area. Local authorities are currently recommending against travelling to the Draguignan area for the time being.
Travellers to the region are advised to check with their travel operators/destination contacts for further advice and information.
For more information, see the Foreign Office Travel Advice for France.
Published 17 June 2010