News story
Five Australian soldiers identified at First World War grave site
Five more Australian soldiers have been identified from the First World War mass graves found in northern France.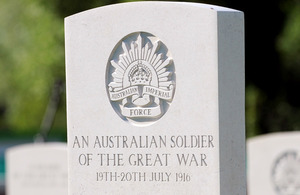 The First World War graves were discovered in Fromelles in 2009, scene of the 1916 Battle of Fromelles, which was a joint operation between British and Australian troops.
In 2009, the remains of 250 unknown soldiers were recovered from the mass graves and since then a Joint Identification Board, comprising senior officers from the UK and Australia supported by scientific experts, has met regularly to seek to identify the remains.
The board reconvened in London on 25 March this year and was able to identify 5 more soldiers - all 5 were Australian and no UK soldiers were identified.
To date, the remains of 124 people have been identified as named Australian soldiers, 89 as unnamed Australian soldiers, 2 as unnamed British soldiers and 35 remain unclassified as unknown.
All of the remains recovered in 2009 were reburied with military honours in 2010 at a new cemetery constructed by the Commonwealth War Graves Commission.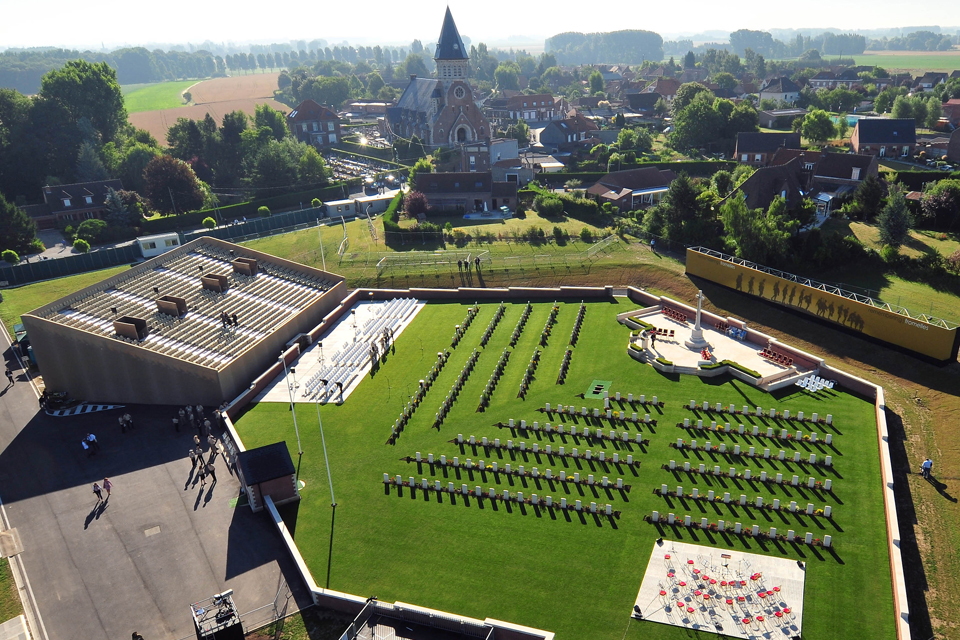 Mark Francois, Minister of State for Defence Personnel, Welfare and Veterans, said:
I want to thank all the families of those lost at Fromelles who have engaged with the project over the last 4 years to help identify individuals who lost their lives while bravely serving their country.
I am also grateful for the work of the amateur genealogists who have given so much of their own time to track down individuals for DNA comparisons.
It is a remarkable achievement to identify nearly 50% of the men recovered from their mass grave. This work will continue until 2014 and we look forward to further identifications being made by that time.
To date, no British soldiers have been identified by name but the Joint Identification Board will reconvene again in 2014 to consider additional family samples that come forward in the intervening year.
The names of the Australian soldiers identified are:
346 Private William Barber, 32nd Battalion Goolwa
605 Private Thomas Henry Bills, 31st Battalion Melbourne
2584 Private Thomas William Francis, 29th Battalion Bendigo
319 Private William O'Donnell, 29th Battalion Prahran
151 Private John Gordon McKenzie, 32nd Battalion Orroroo
The full list of names of the Australian servicemen who have been identified so far is available on the Australian Army website.
Published 12 April 2013