First World War street gallery
New First World War free exhibition set to tour the country over the next four years.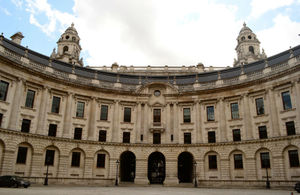 An unusual and iconic outdoor street gallery will open for free to the public thanks to a - £99,000 award from the Heritage Lottery Fund (HLF).
Fields of Battle Lands of Peace 14-18 will open on 4 August 2014 in St James's Park, London, before touring across the country over the four years. A preview of the exhibition is currently on display in Westminster Hall, Houses of Parliament.
Maria Miller, Secretary of State for Culture, Media and Sport, said:
The exhibition will take huge numbers of visitors to London on a thought provoking journey through the First World War and then will continue to do so up and down the country as it embarks on a four year tour.
The precise timing of the exhibition - August 2014 - is of course linked to the start of the centenary of the First World War, 1914-1918. My department, the Department for Culture, Media and Sport (DCMS), is overseeing a national four year centenary programme which will honour the lives and bravery of all those who served in the war and help develop a shared history of how the war shaped and affected us as a nation.
The gallery will feature photographs, maps, poems and infographics, along with moving personal accounts and a mobile education centre manned by volunteers. Visitors will also be able to contribute to an online interactive archive to discuss and share information.
Published 6 November 2013