Press release
'First' for DSA and Nottingham Trent University
Driving tests are to be offered from a university in a trial launched by the Driving Standards Agency (DSA) and Nottingham Trent University.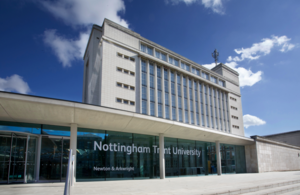 Bookings have now opened for the new test centres after Roads Minister Stephen Hammond gave the go ahead for the trial.
From March tests will be operational 2 days a week at the centres located at:
Clarendon Street (at the university's city site)
the Clifton campus
The trial is expected to last 3 to 6 months and the tests will be conducted by DSA examiners.
Stephen Hammond said:
The trial will help us understand how we can best provide a service for driving test candidates using universities. I am delighted that Nottingham Trent University is leading the way on opening up their sites not only to students but also the general public.
This builds on our recent announcement to conduct driving tests from branches of Halfords and DSA is also in discussion with areas of the Fire and Rescue Service.
Michael Lees, Nottingham Trent University head of customer services, said:
This is a great scheme for us to be involved in and we're extremely proud to become the first university that will have on-site driving test centres.
Not only will it benefit our students, but because members of the public will also take their tests from two of our campuses, it will help increase our links with the wider community as a whole.
Customers at the heart of motoring services
The government is currently consulting on proposals to improve the way all motoring services are provided.
The Motoring Services Strategy consultation, which runs until 7 March, outlines long term proposals to put customers firmly at the heart of the way motoring services are delivered.
This includes exploring opportunities to improve the convenience to customers of both practical and theory driving tests and considering how tests could be provided from a greater range of locations, including:
colleges
retail premises
other public buildings
Published 7 February 2013