First female graduates from Defence Diving School
The first female to train as a Royal Navy Minewarfare and Clearance Diving Officer (MCDO) has graduated from the Defence Diving School.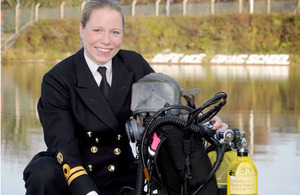 Lieutenant Catherine Ker has become the first to benefit from a change in the Naval Service policy that female divers ran a greater risk of suffering from decompression sickness than their male counterparts.
The Royal Navy has had female divers in the past, but Lieutenant Ker is the first to graduate from the Diving School since the policy changed.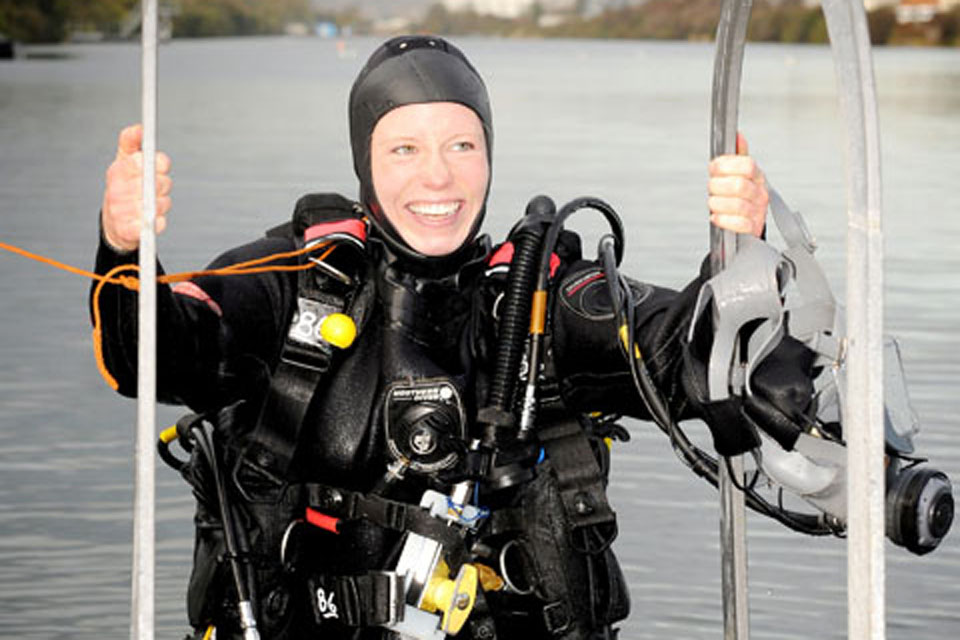 Lieutenant Ker said:
Finding out that I had passed was one of the highlights of my career so far; it has been my aspiration since I joined the Royal Navy in 2006 to qualify as an MCDO.
It has been a hard and demanding course, and to succeed as the first female has been a great achievement. The support of my fellow course members and instructing staff has been great.
Lieutenant Ker will now join Crew 7 of Mine Countermeasures Squadron 1, based in Scotland, as the Operations Officer responsible for detecting and disposing of sea mines.
The Clearance Diving Branch has been in existence since 1952, but the mine clearance diver did not come about until slightly later, followed in 1966 by the establishing of dedicated mine clearance diving officers.
Navy divers are currently serving in Afghanistan, predominantly based at Camp Bastion, where they are working in support of the British Army's 21 Field Squadron of the Royal Engineers, and also deploy to forward operating bases in Sangin and Kajaki.
They carry out offensive search and clearance of insurgent-laid improvised explosive devices and conventional munitions and also accompany regular foot patrols.
The divers also train the Afghan National Army in explosive ordnance recognition and search and disposal skills.
Published 22 November 2010