First annual index of female charity leaders launched
Women's contribution to Britain's biggest charities has been celebrated by the Home Secretary.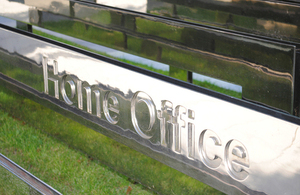 Theresa May has backed a new index to show the number of women in top jobs in the voluntary sector.
The Women Count: Charity leaders 2012 report is the first of its kind and shows women are thriving in the voluntary sector.
Home Secretary and Minister for Women and Equalities Theresa May said: 'I am delighted to see so many talented women running our charities. While this first report is encouraging, more still needs to be done to help women reach the top and unleash their full economic potential.
'This index is an important step. I hope it inspires even more progress in the voluntary sector and encourages corporate firms to follow suit and draw on this impressive pool of talent.'
Women on boards
The index shows almost a third of directors of the UK's top 100 charities by income are female - double the 15.8% of women on the boards of FTSE 100 firms.
But men still lead the vast majority of charities and the report calls for further action to improve their gender balance.
The Home Secretary launched the first annual index while speaking at an event hosted by investment bank Nomura to encourage more women into leadership roles.
It follows work to boost the number of women on boards in the private sector, which is measured every year by the Cranfield Female FTSE report.
The new index draws attention to the large pool of female talent in the voluntary sector and backs Lord Davies' recommendation that corporate firms look to  these women to balance their boards.
Published 11 May 2012