Firmin Sword of Peace awarded to 15 (UK) Psychological Operations Group
15 (UK) Psychological Operations Group (15 POG) have been awarded the Firmin Sword of Peace in recognition of their work in Afghanistan.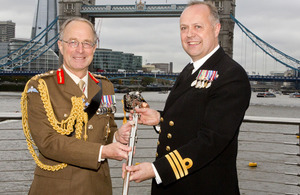 The prestigious Firmin Sword of Peace is given to the unit or establishment of each Service judged to have made the most valuable contribution to humanitarian activities by establishing good and friendly relations with the inhabitants of any community at home or overseas.
A small team from 15 POG has been continuously deployed to Helmand for six years.
Working predominantly with the Afghan civilian population it has sought to inform, reassure, educate and through the promotion of free and unbiased discussion persuade Afghans that their futures are best served not with the Taliban, nor with ISAF, but with themselves and their elected government.
The unit runs a network of radio stations employing local Afghan's as DJs, broadcasting music, poetry, debate programmes and even a Helmandi soap opera, as well as producing graphical posters and leaflets to communicate in an area where literacy rates are only around 20%.
Recent projects include information campaigns to prevent children picking up spent ordnance they find, disseminating information from farming and veterinary workshops using their radio stations, and promoting debate on political issues of the day.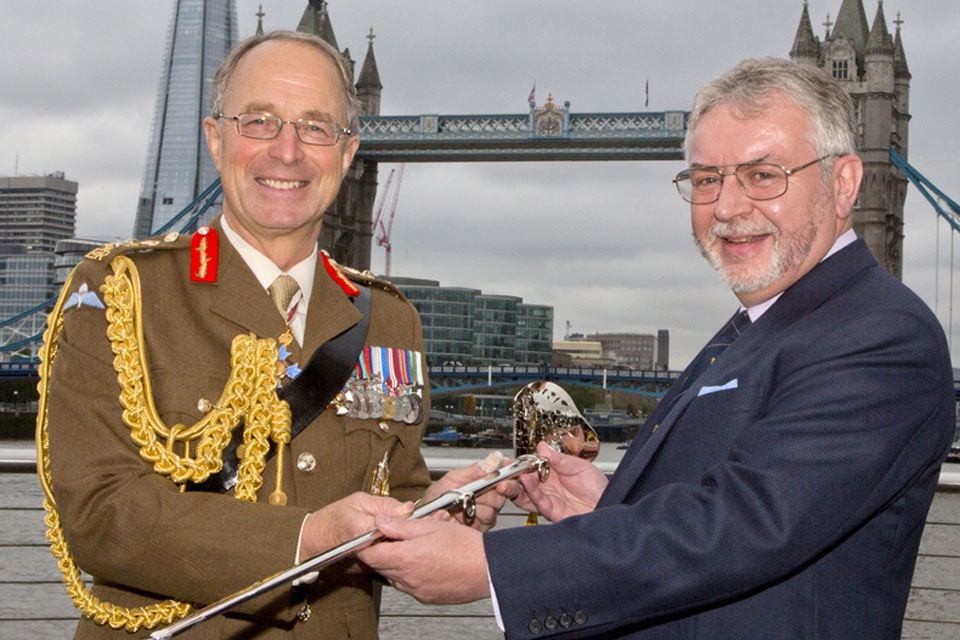 Presenting the award, the Chief of the Defence Staff, General Sir David Richards, said:
The work of 15POG has made a very significant contribution to fostering positive relations with local Afghan communities, and building vital understanding of our role and the role of the Afghan Government.
Speaking about the award, the Commanding Officer of 15 POG, Commander Steve Tatham Royal Navy, said:
We are delighted that our work is being recognised by this award. We are proud of our achievements helping foster better relations with the Afghans and building a sense of community and nationality, and of our support Task Force Helmand's wider aims.
The levels of literacy and technology in Helmand present challenges for us, but there is an appetite for information, education and debate that our work helps to satisfy.
It is heartening to see how our work can directly improve people's lives, whether helping them participate in elections, improve their farming and livelihood, or promoting basic healthcare.
Published 26 October 2012