Firefighter pension reform consultation begins
A statutory consultation on proposed changes to contribution rates made by firefighters towards their pensions was published today by the Department…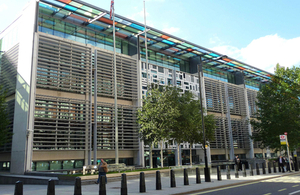 A statutory consultation on proposed changes to contribution rates made by firefighters towards their pensions was published today by the Department for Communities and Local Government.
The consultation document sets out proposals for increased employee contributions to the two firefighter pension schemes for the financial year 2012-13.
The consultation proposes that the lowest earning firefighters will see the lowest increases while higher earners, such as chief fire officers, would pay a higher contribution. Members of the New Firefighters Pension Scheme, which has more balanced contributions, will see lower contribution increases.
The Government has already announced that the pension pots that firefighters have already accrued will be protected. This will not change. When firefighters take their pension built up in their final salary schemes it will be based on their final salary at the time of retirement, meanwhile firefighters will have the opportunity to build up their pensions under the reformed schemes for the remainder of their service.
The Government asked Lord Hutton of Furness to review all public sector pensions and to make recommendations on pension arrangements that are sustainable and affordable in the long term, fair to both the public service workforce and the taxpayer and consistent with the fiscal challenges ahead. In his interim report, Lord Hutton reported that people are living much longer and the cost of public sector pensions has risen by a third over the past ten years to £32billion. As Lord Hutton said in his report, "these costs have generally fallen to the taxpayer".
The Government believes that reform is therefore necessary to ensure all public service pension schemes remain fair, affordable and sustainable for current and future generations of public sector workers.
Following Lord Hutton's interim report, the Government set out at the Spending Review 2010 its intention to secure £2.8billion savings per year by 2014-15, by increasing employee contributions in public service pension schemes by an average of 3.2 per cent, to be phased in from April 2012. For the firefighters' pension schemes, this means delivering savings of £33million per year by 2014-15.
Today's proposals represent around 40 per cent of the total savings required by 2014-15. Discussions with trade unions and employer representatives on how to deliver the remaining savings, and the wider Hutton reforms, remain ongoing.
Fire Minister Bob Neill said:
Firefighters perform an incredibly important job as the events last month illustrated so powerfully. That's why we want to make sure their pensions remain among the very best available with a guaranteed pension level for all employees - something very few private sector jobs now offer.

However, Lord Hutton's report was absolutely clear that with people living longer, public sector pensions need to have a fairer balance between what employees and taxpayers contribute.

The proposals set out today will start to deliver that rebalancing. A typical firefighter in the 2006 Scheme would only pay £11 more a month as a result of our proposals.

I can reassure firefighters that the pension pots they have already built up will be protected.
Notes to editors
1. The proposals set out today will deliver around £13.2million of savings from the Firefighters' Pension Scheme and New Firefighters' Pension Scheme in 2012-13. The consultation document can be found on the Department for Communities and Local Government website: www.communities.gov.uk/publications/fire/firefighterpensioncontributions.
2. The consultation applies only to Fire and Rescue Authorities in England and closes on 2 December 2011.
3. The proposed changes only affect employee contribution rates in 2012-13. Tables setting out the proposed contribution rates can be found in the consultation document.
4. There are two separate Firefighter pension schemes. They are the Firefighters' Pension Scheme (1992) and the New Firefighters' Pension Scheme (2006). Further information on these schemes can be found on the Department's website www.communities.gov.uk/fire/firerescueservice/firefighterpensions/.
Twitter
Keep up to date with the Department by following us on Twitter (external link).
Media enquiries
Visit our newsroom contacts page for media enquiry contact details.
Published 9 September 2011