Fire Service College sale formally launches
Following a period of pre-market engagement, the Department is now commencing the sale process for the Fire Service College and would welcome…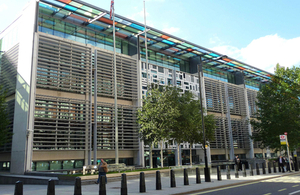 Following a period of pre-market engagement, the Department is now commencing the sale process for the Fire Service College and would welcome expressions of interest from potential bidders. This follows the Government's announcement in March 2012 that to secure the future of the College it intended to dispose of it as a going concern.
The Fire Service College is one of the world's largest operational fire and rescue training centres with a global reputation for excellence. It provides training to the UK Fire and Rescue Service, other emergency services of both the UK and overseas governments and to the global private sector.
Bob Neill, the Minister for Fire and Rescue, said:
The Fire Service College is an asset of national importance, with a world-class reputation and it is vital that we secure its future.

This means that the private sector will be able to bring innovation and investment to the College, benefiting taxpayers, local residents, the Fire and Rescue Service and, ultimately, strengthening national resilience.
Organisations should contact the Department of Communities and Local Government to register their interest and to receive details of the process, either by emailing FSCfutureoptions@communities.gsi.gov.uk or by telephoning Harriet Hepburn on 030 3444 4607.
Notes to editors
The Minister set out the rationale for selling the College at the Local Government Association Fire Conference on 21 March 2012: www.communities.gov.uk/speeches/newsroom/lgafire2012.
Twitter
Keep up to date with the Department by following us on Twitter (external link).
Media enquiries
Visit our newsroom contacts page for media enquiry contact details.
Published 10 April 2012