Fire Minister Bob Neill responds to claims the government plans to scrap sprinkler requirements for industrial buildings
Sir, Suggestions that the Government is putting fire safety at risk in tall buildings (Fire threat to high-rise blocks, 18 November) by potentially…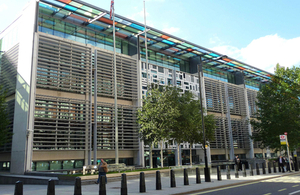 Sir,
Suggestions that the Government is putting fire safety at risk in tall buildings (Fire threat to high-rise blocks, 18 November) by potentially removing provisions for sprinklers are factually wrong.
Homes, commercial and industrial buildings over 30 metres high are already covered by national building regulations that effectively require sprinklers to be installed and we are not changing these measures. The Government's position is very clear: sprinklers continue to play an important role in protecting people from fire.
However, as part of a broader deregulation initiative, we are removing duplicate and unnecessary provisions from primary legislation and an assorted collection of Local Acts to allow individuals, councils and business to get on with their job without unnecessary Government meddling - but never where it puts lives at risk.
Yours faithfully
Bob Neill
Fire Minister
Department for Communities and Local Government
Published 19 November 2010