Fire and rescue service control room services in England
The Government has published a consultation on the future of fire and rescue control services in England. This follows the closure of the FiReControl…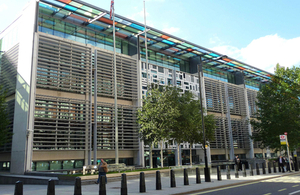 The Government has published a consultation on the future of fire and rescue control services in England. This follows the closure of the FiReControl project, announced on 20 December 2010.
Local fire and rescue authorities have a statutory duty to answer emergency calls and mobilise resources. They have continued to fulfil this duty, and be funded to do so, during the lifetime of the project and, consequently, the closure of the project poses no risk to public safety.
Fire Minister Bob Neill MP said:
This Government believes that the fire and rescue community is best placed to decide the future of their control services. No solution will be imposed. The consultation reviews the legacy assets from the project, as well as lessons learnt, and encourages the sector to make best use of these in their future plans, for the benefit of both the taxpayer and local communities.
The consultation discusses whether the original aims of the project - improving efficiency, national resilience and the technology available to fire and rescue services - are still valid and, if so, how they might be achieved now. It also considers the principles on which available funding should be distributed. The role of central government, if any, is also considered.
A copy of the consultation document is available here http://www.communities.gov.uk/publications/fire/fireandrescuecontrolservices. Copies have been placed in the Libraries of both Houses. Responses are requested by 8 April 2011.
Twitter
Keep up to date with the Department by following us on Twitter (external link).
Media enquiries
Visit our newsroom contacts page for media enquiry contact details.
Published 13 January 2011