Financial year 2011 to 2012 reference costs published
The reference costs for the financial year 2011 to 2012 have been published.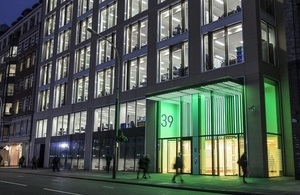 This is the most up to date information about how NHS expenditure was used to provide healthcare by NHS provider organisations. Reference costs are the unit costs to the NHS of providing defined services in a given financial year to the NHS patients in England and are collected and published annually.
The reference costs published today give the most detailed picture available about how 248 NHS trusts and NHS foundation trusts spent £53 billion delivering healthcare to patients in 2011 to 2012.
The information is presented in three ways:
national schedules of reference costs: these show the national average unit costs derived from the unit costs of NHS providers
reference cost index: a measure of the relative efficiency of NHS providers
database of source data: this allows a more detailed analysis of organisation level costs.
Updated: 7 January 2013. The information also includes the results of our annual survey regarding implementation of patient level information costing systems.
Published 8 November 2012