News story
Financial Services Organisation (FSO) helps Fintech companies invest in UK
UKTI's Financial Services Organisation (FSO) offers practical assistance to overseas financial technology (fintech) companies setting up in the UK.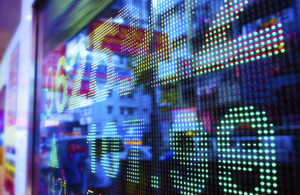 The FSO's been providing practical assistance to fintech companies since it launched in 2013.
Indian fintech company Heckyl Technologies received FSO support with:
securing office space in Canary Wharf's Level39 accelerator
connecting the company with recruiters
setting up a UK business bank account
integration into the UK's fintech business community through introductions to regulators, networks and peers
introductions to potential clients including banks and asset management companies
Som Sagar, Co-Founder at Heckyl Technologies, says:
"UKTI helped us on an on-going basis and we consider them to be valuable partners in our plans for growth. They even helped with our staff recruitment in the UK which was key to our plans for expansion."
The FSO also helped banking solutions provider Avaloq to set up a development centre in Edinburgh, enabling them to internationalise. The company intends to create 500 jobs over the next 5 years.
CME Group grew their presence in Belfast with FSO support. The company recognised that they needed to create a strong presence in Europe. The office in Belfast is now their largest technology office outside of the United States.
Why financial technology (fintech) companies should invest in the UK
Sue Langley, Chief Executive Officer for FSO, said:
''The UK government is committed to supporting fintech companies. UKTI is on hand to offer practical support and assistance to any fintech company thinking of establishing a presence in the United Kingdom."
The UK is the right place for fintech companies due to its:
large and technologically sophisticated customer base
good availability of business capital
supportive regulatory approach
excellent financial services infrastructure
location from which companies can internationalise and do business in new markets
UKTI has published a report that sets out the strengths of the UK's fintech sector and the market opportunities for fintech companies.
Contacts
Fintech companies can get help to set up in the UK. Contact FSO to find out how.
Published 15 September 2014