Final troops arrive home for Christmas Rest and Recuperation
A huge cheer went up at RAF Brize Norton when the final flight in a series of 16 flights since Saturday bringing troops back from Afghanistan on Rest and Recuperation touched down today.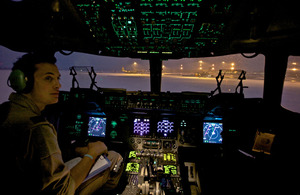 VC10 XV105, flown by Flight Lieutenant Jez Gannon of 101 Squadron, brought home the final 40 troops returning for R&R from Afghanistan into a sunny but snowy Brize Norton.
Faced with weather conditions which were as bad as any of the other international airports within the UK, it has been a challenging week for the Team at RAF Brize Norton who have worked tirelessly to reunite families at this very special time of year.
Earlier in the day, Warrant Officer 2 Chris Hartley, who had himself returned only three months ago from a six month deployment was waiting for his wife, Corporal Heather Hartley, EOD (Explosive Ordnance Disposal), to return from a six month tour in Helmand Province. He said:
I was worried about the reports in the news of the rumoured back log of personnel in Afghanistan. However, we are in the Army and have both served on operational tours and it's not about how you get home but when you get home.
When asked how he felt about his wife being home in time for the festive season Chris quipped:
Of course I'm excited, and it's great to have Heather home – now it's her turn to do the washing up"!
On arriving into Brize Norton, Corporal Hartley said: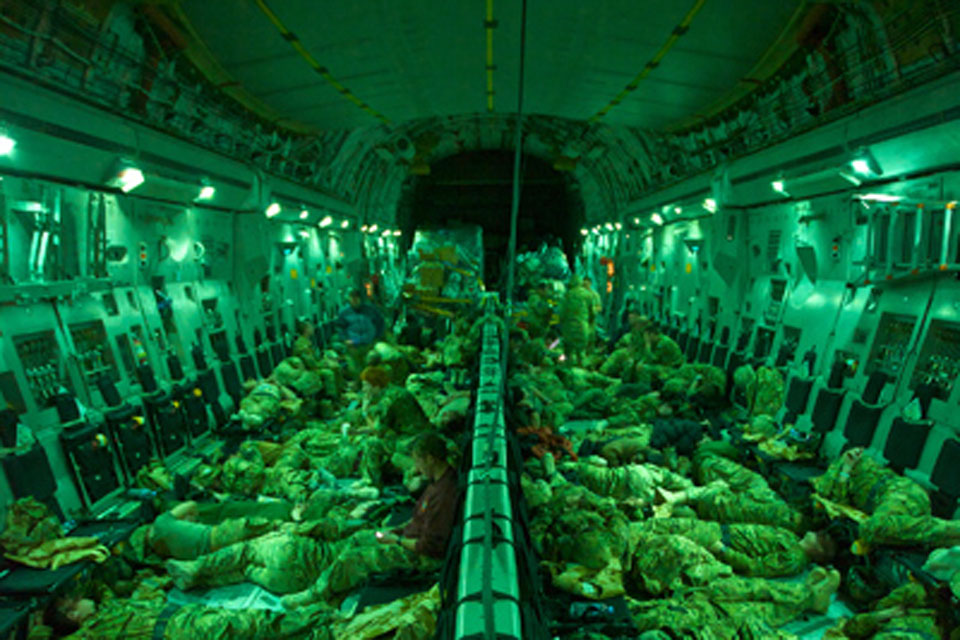 "I really didn't think today would happen because we had heard the rumours about the backlog, but here I am and am so glad to be home, but I will miss my team still out in theatre"
Reflecting back on the success of the last week, whilst already looking towards our next challenges, Group Captain Dom Stamp, Station Commander at Brize said:
Every single person at Brize Norton understands the crucial support that we provide to Operations, and in particular, the need to pull out all the stops to bring back personnel who are looking forward so much to spending Christmas with their families and loved ones.
As the RAF's busiest airport it was absolutely vital we were well prepared; this preparation, and the excellent job that my people have undertaken, has proven to be vital in overcoming the severe weather conditions experienced so far this winter.
Now that we have achieved our most important task of bringing the guys home for Christmas, our efforts for the next 48 hours will be to concentrate on moving freight.
We have three aircraft leaving here tomorrow taking freight into theatre and our first passenger aircraft move will take place on the 27th. In addition, we continue to hold standby aircraft and crews to cover Aeromed and Quick Reaction Alert (Defence of UK Airspace).
Today reflects the tremendous effort of the last seven days, and everyone involved – from Bastion to Brize - should be rightly proud of what we achieved today.
Published 24 December 2010