News story
Final Fukushima report published
Energy Secretary The Rt Hon Chris Huhne MP today presented to Parliament the final report by the Chief Nuclear Inspector, Dr Mike Weightman,…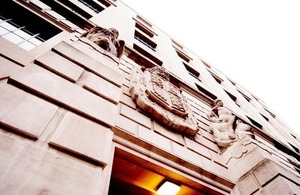 Energy Secretary The Rt Hon Chris Huhne MP today presented to Parliament the final report by the Chief Nuclear Inspector, Dr Mike Weightman, into events at the Fukushima power station in March this year. This follows an interim report, published in May.
Additional information received since the interim report (including Dr Weightman's visit to Fukushima) has reinforced and further validated the findings of the interim report. Dr Weightman's final report found that:
there is no reason to curtail the operation of UK operating sites, although operators should continue to follow the founding principle of continuous improvement
there are no fundamental weaknesses in the UK nuclear licensing regime or the safety assessment principles that underpin it, and intention to create the Office for Nuclear Regulation (ONR) in statute will further enhance confidence in the UK's regulatory regime
the final report also confirms Dr Weightman's advice at the time of the interim report that he saw no reason to revise the strategic advice given by the regulators on which the Nuclear National Policy Statement was based, or any need to change present siting strategies for new nuclear power stations in the UK
the UK practice of periodic safety reviews of licensed sites provides a robust means of ensuring continuous improvement in line with advances in technology and standards
the events at Fukushima reinforce the need to continue to pursue decommissioning of former nuclear sites with utmost vigour and determination
the regulator is satisfied with the responses and plans initiated by the Government and nuclear industry in response to the interim report
In response, The Rt Hon Chris Huhne MP said:
"I would like to give my utmost thanks to Dr Weightman for a thorough, detailed and authoritative report.
"The report makes clear that the UK has one of the best nuclear safety regimes in the world and that nuclear power can go on powering homes and businesses across the UK, as well as supporting jobs.
"We must, however, continue to improve where we can, not just with operating power stations and new sites but by dealing with our nuclear legacy in a robust and effective manner too."
---
Notes for editors
The Chief Nuclear Inspector's full report, Japanese earthquake and tsunami: Implications for the UK nuclear industry - for media bids for the Chief Nuclear Inspector, please contact HSE press office on 0151 951 4593 or press.office@hse.gsi.gov.uk
Published 11 October 2011